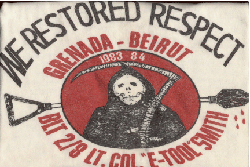 t-shirts printed in lebanon in 1984 after

second battalion eighth marines came to

beirut after the bombing.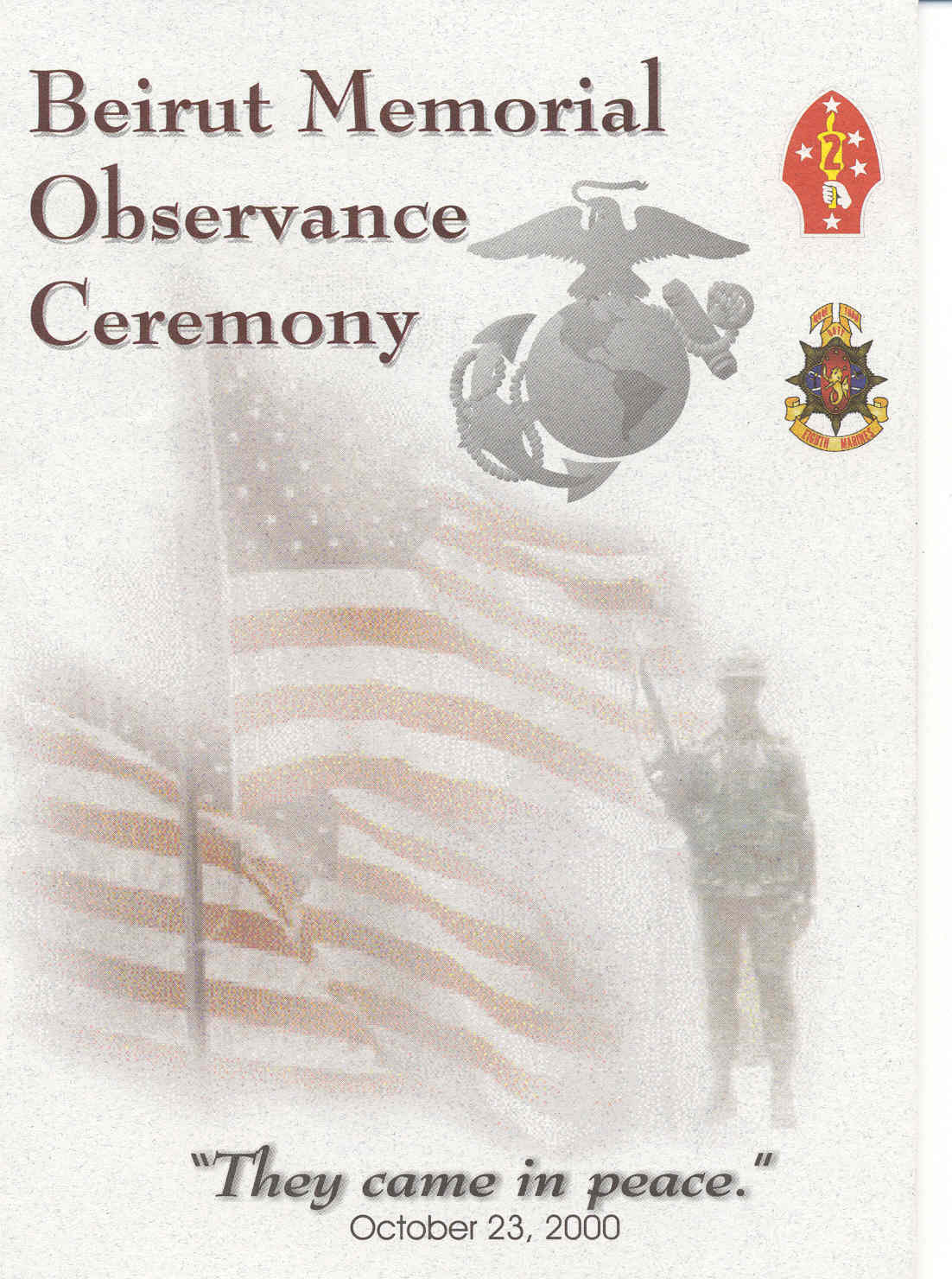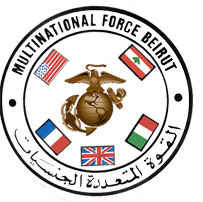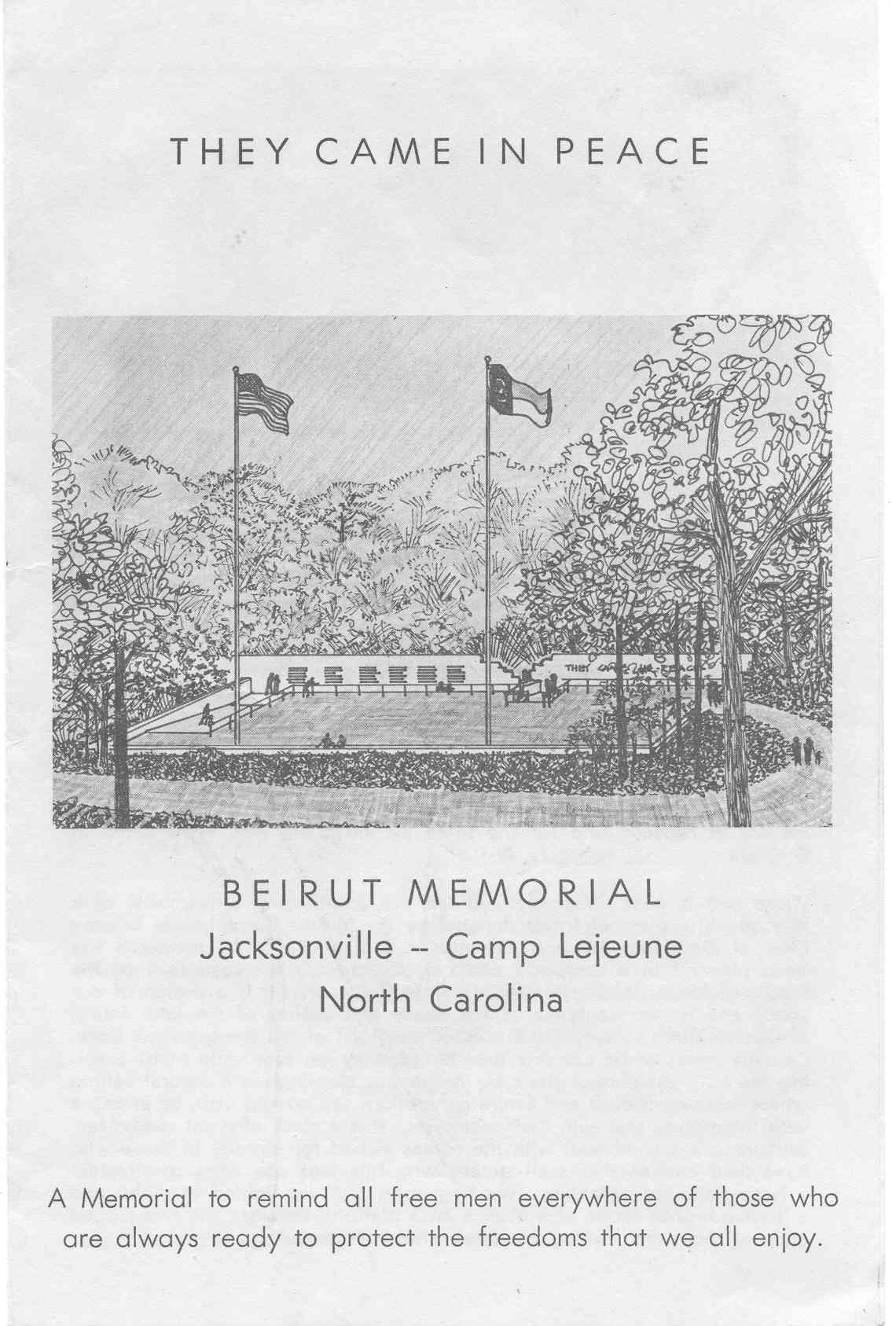 ON THE LEFT IS THE COVER OF THE FLYER THAT SOILICITED DONATIONS FOR THE BEIRUT MEMORIAL 1984

ON THE RIGHT IS THE 17TH OBSERVANCE CERMONY PROGRAM AT THE BEIRUT MEMORIAL IN JACKSONVILLE NORTH CAROLINA.  OUR HEARTFELT THANKS GO TO THE GREAT PEOPLE OF JACKSONVILLE AND THE PEOPLE OF NORTH CAROLINA FOR THIS MAGNIFICENT MEMORIAL.  I WAS FILLED WITH PRIDE AT THE WAY THE MARINE CORPS TENDS TO THIS MEMORIAL.  NOT ONE PIECE OF LITTER COULD I SEE THERE.  SEMPER FI  !!!!!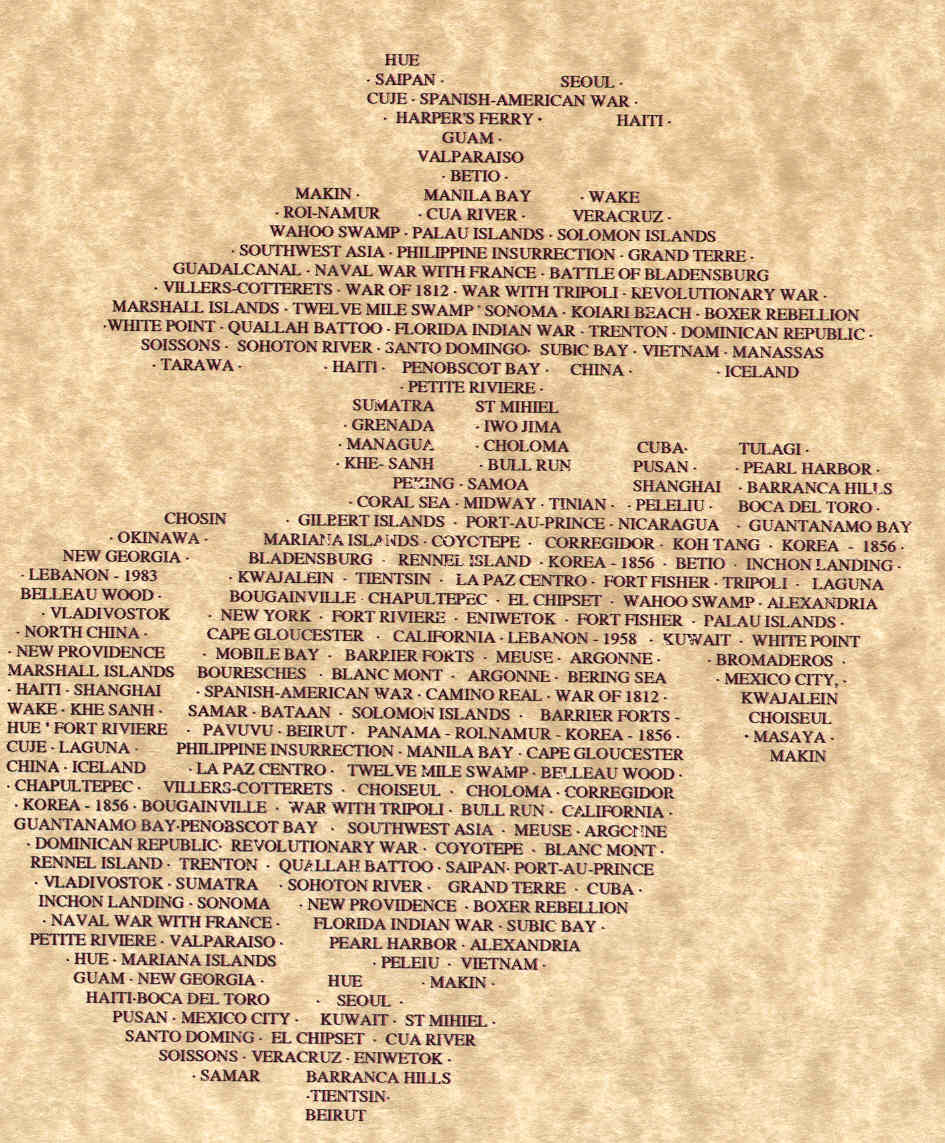 THIS IS THE BACK COVER OF A PROGRAM AT QUANTICO INSTRUCTOR BATTALALION. A BUILDING THERE IS DEDICATED TO MY FELLOW MARINE SGT MANNY COX WHO WAS KILLED IN COMBAT IN BEIRUT.  MORE INFO ON THIS GREAT MARINE TO COME HERE SOON  STAY TUNED...........................................................................










THE STARS WERE OUT IN BEIRUT CLICK ON THUMBNAIL FOR FULL SIZE


Amazing Grace Click to Play


This is a letter from the Schnectady N.Y. Fire Dept. included in the shaving kits they sent to us in the "Root" (I still have mine!..)

Good Friend Jerry Garcia (Left)and buds at Camp Geiger prior to deployment to Beirut.

Marine Corps M-60! Need I say more?

Thanks to all the "tankers" in the Root!

Fellow Jarheads on the Guam from New York

Hey guys! Get in Touch!!!!!!!

The Dragon Anti-Tank Weapon ready to fire

wih Tracker attached photo taken near destroyed barracks.